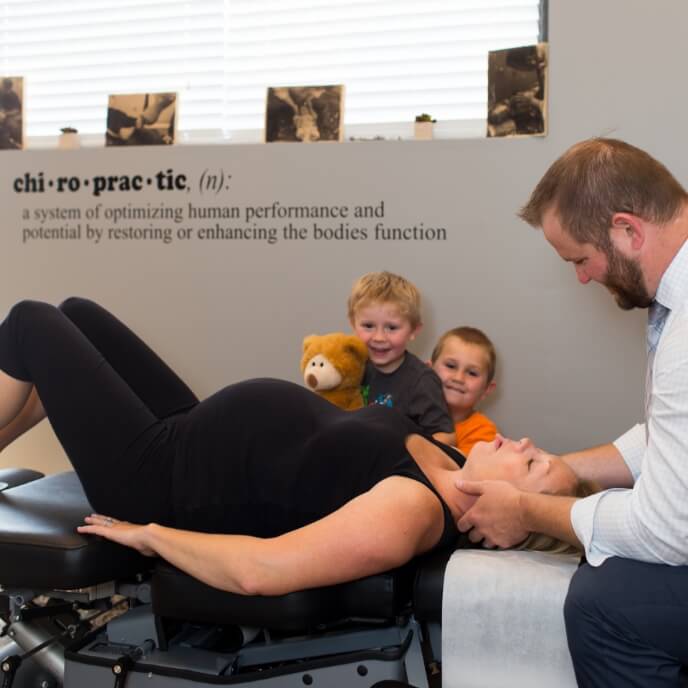 Heal Faster With More Involved Adjustments
With 15 licensed massage therapists on staff, we always start with a quick massage to loosen up your muscles. Our state-of-the-art tables include drop sections so we can customize our techniques to you. After your adjustment, we'll follow up with ice, heat, or muscle stimulation.
We work with many special populations, from expecting moms and newborns to people with MS or ALS. Our office is a picture of the community, with children and football players mixing with law enforcement officers, firefighters, day laborers, and veterans.