Pediatric Chiropractic at
Damato Chiropractic Center of Glastonbury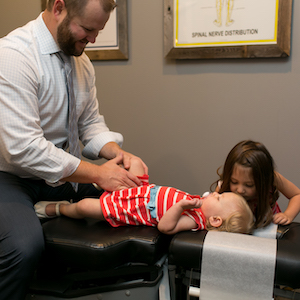 Many parents have found that common health issues found in childhood can be corrected through chiropractic adjustments and care.
These kinds of treatment can help to correct nervous system or spinal problems which commonly occur for children as a result of normal childhood activities such as falling, playing roughly, or even simply learning to walk and run. Children are active, and many of these problems are often reduced to being "growing pains," when in fact there is no such medical designation.
Chiropractic adjustment can treat a variety of common childhood issues including unnatural sleeping patterns, colic, and even ear infections.
NEW PATIENTS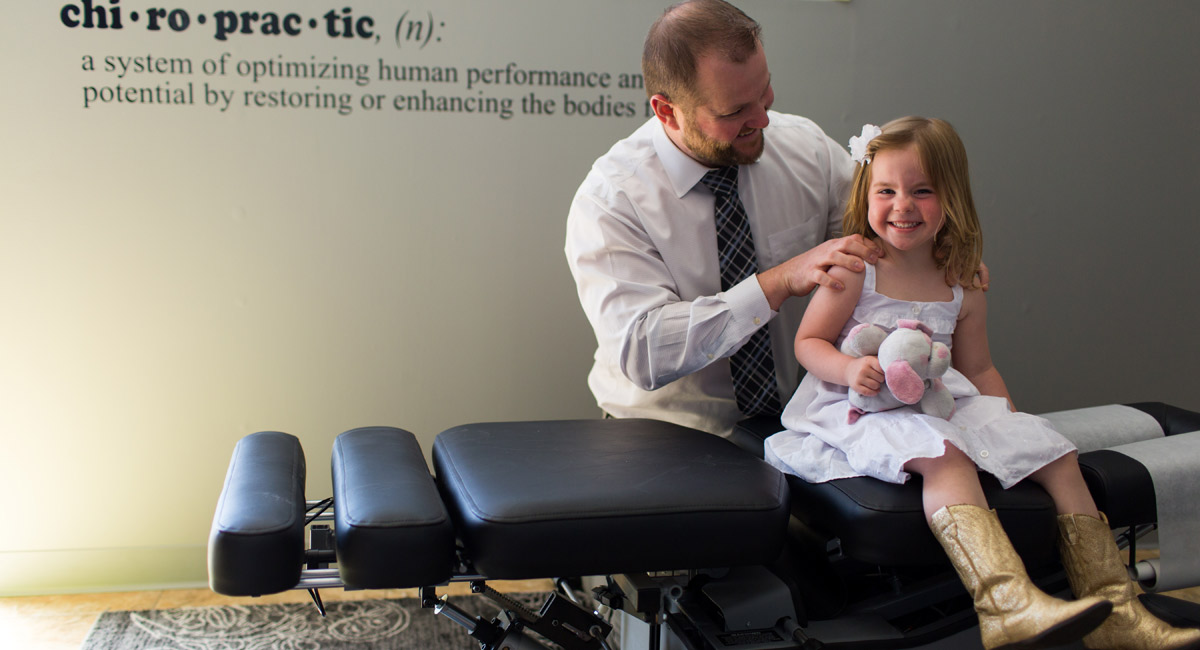 Naturally Safe Care For Children
One of the primary concerns that parents tend to wonder about is whether or not chiropractic adjustments will be too physically extreme for their children—this is of course untrue, since adjustments are specially designed for the anatomy of the patient. The kind of chiropractic treatments that a parent may receive as an adult, with an adult body, are going to be substantially different than the kind of treatment a child, toddler, or infant will receive. These kinds of treatments will naturally be much more gentle.
Having a firm understanding of exactly how to proceed with child chiropractic care is of the utmost important, and working with a well qualified team of medical professionals such as those found at our practice will often yield the best results.
Can Chiropractic Care Assist My Child?
Chiropractic adjustments can help your child with the following areas and more: concentration during school or homework, sleeping properly and consistently, balance, wetting the bed, digesting food properly, headaches, pain in the back and neck area, allergic reactions, ear infections, and even overall behavior.
Our Practice Knows How to Treat Children The Right Way
Chiropractic adjustments and care for young people is often sought out to correct many different health problems. Our team of medical professionals are highly trained in pediatrics and, as with any other field of medicine, understand that the learning process never stops—we have the most up-to-date methodologies and techniques at our disposal.
There are many reasons why a parent may decide to take their child to see a chiropractor, including the promotion of neuroplasticity, to improve overall well being, and even to boost the child's natural immune system.
For infants, chiropractic treatments can reduce the instances of colic and make the child more receptive to problems with breastfeeding. Children can also expect to have better balance and nerve communication, along with better balance which can help with posture and physical performance.
The modern world can cause a host of health issues for adults, and children are no exception—chiropractic care is just one of the many ways to combat these problems that all parents face.
Schedule Today
Reach out to us to start your child's chiropractic journey.
CONTACT US
---
Pediatric Chiropractic Glastonbury CT | (860) 410-4488