About Damato Chiropractic Center of Glastonbury
An Oasis of Wellness in Glastonbury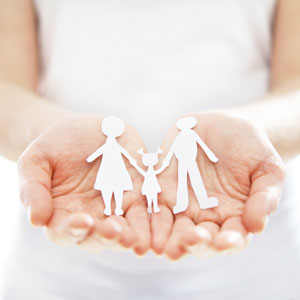 True health care encompasses so much more than getting out of pain. We look at the whole body and build you a customized plan of care to help you feel your best long term.
Our clinic offers full-spine and extremity adjustments for anyone from infants to football players. No problem is too big or small for us to look at; our doctors have even adjusted fingers.
We're good at what we do. We love getting to know you as family while watching your health improve without medications or surgery.
MEET THE DOCTORS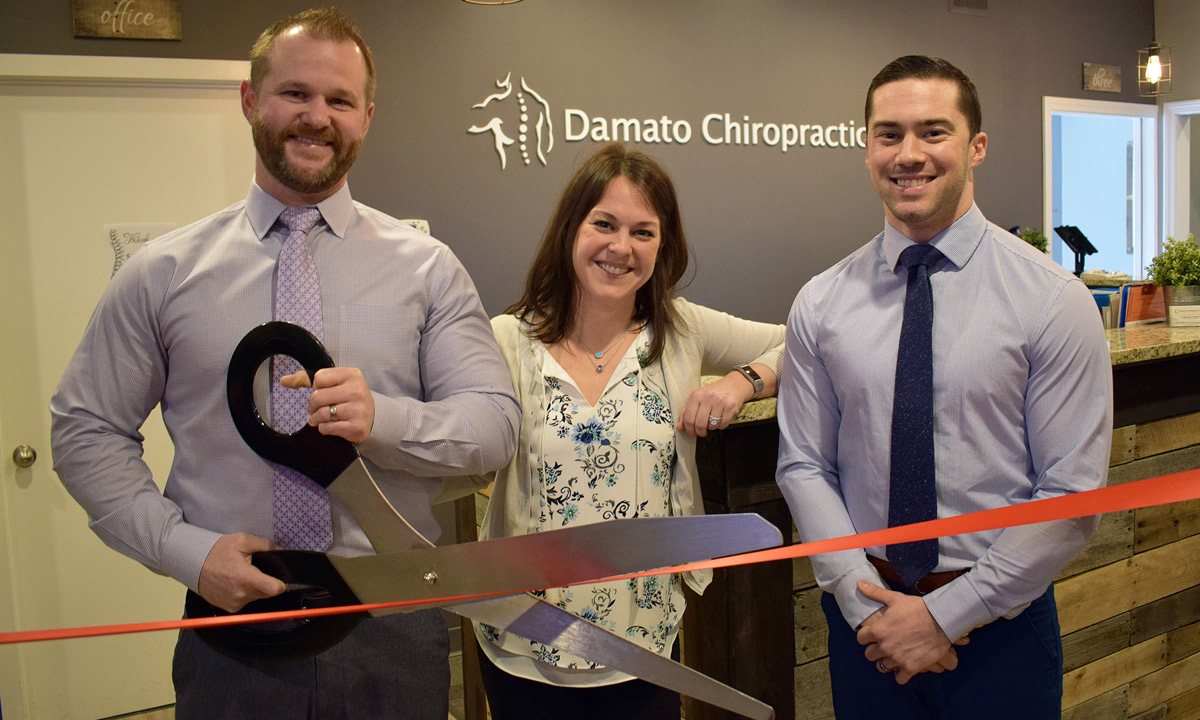 Helping Whole Families Heal
Damato Chiropractic Center of Glastonbury opened in 2015 with a vision for offering exceptional chiropractic care and massage therapy to provide our community with the finest wellness care under one roof. Dr. Nick Damato is rooted in Glastonbury, as he grew up here. Now his kids attend the same school he graduated from, and his former teachers and coaches come in for care.
We're proud of the energetic atmosphere we've cultivated. Damato Chiropractic Center of Glastonbury has taken a lot of hard work, a little bit of luck, and a positive mindset focused on results and growth. Our care is always evolving as we evaluate what our patients need and how we can serve you better.
A Seamless Experience of Care
We incorporate massage, ice, heat, and muscle stimulation into every whole-body adjustment. Dr. Damato didn't originally envision having such a large practice, with 2 chiropractors, 15 licensed massage therapists,  a 1600 square foot massage center and a state of the art cryotherapy sauna. The practice grew naturally as our patients needs became evident and they experienced dynamic results they couldn't find elsewhere.
We throw all our energy into getting our patients better quickly. Our massage therapists focus on therapeutic care instead of facials, microdermabrasion, or waxing.
One patient with lupus got off chemotherapy after receiving regular
cryotherapy
. For us, work isn't about the paycheck.
Natural health care
is our passion. We love hearing patients' stories as they discover real health results.
We accept most insurances and take care of billing for you. Our staff will verify your benefits and help as much as we can if you have insurance denial.
Best Chiropractor Honor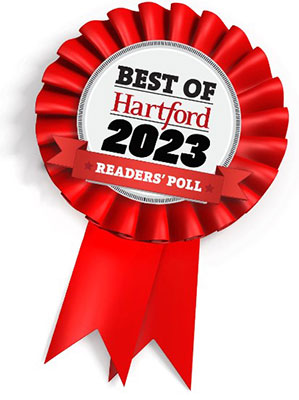 We're proud to announce that Damato Chiropractic Center of Glastonbury has been awarded Best Chiropractor in Hartford county for 2023 and Dr. Nick has been named Best Business Leader for the third year in a row in the Best of Hartford Reader Poll.
Other Honors Include:
Dr. Nick Damato:
Voted "Best Business Leader" in Hartford County (2020, 2021, 2022, 2023)
Damato Chiropractic Center of Glastonbury:
Voted #1 Chiropractic Office in Hartford County 2023 (Hartford Magazine)
Voted Best Chiropractic Office in the state 2020, 2021, 2022 (Natural Nutmeg Magazine)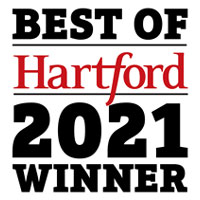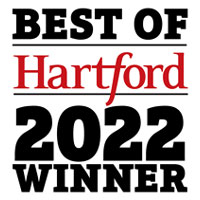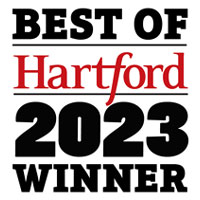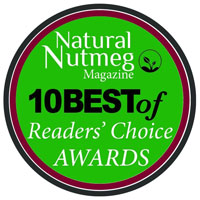 Glastonbury Massage Center:
Voted #1 massage center in Hartford County 2023 (Hartford Magazine)
Voted best massage center in the state 2020, 2021, 2022 (Natural Nutmeg Magazine)
Schedule Today
We do it all to make your life as easy as possible. Book now. We can't wait to welcome you into the practice.
CONTACT US
---
About Damato Chiropractic Center of Glastonbury | (860) 410-4488